The Essendon Symphony is a community orchestra based in Melbourne's Moonee Valley that meets weekly during the school term and performs 3 – 4 concerts a year per year playing mostly classical and romantic music.
We generally perform at least one formal concert per year featuring a renowned soloist, one 'kids' themed concert involving costumes and lots of audience interaction (great fun), and one less formal concert. We also work in collaboration with other community music groups and for community events as they come up.
Members of the ESO range in age from 18 up, with varying levels of orchestral experience, and comprise local and international students, retirees, and workers from a broad spectrum of professions. Many of our players have returned to their instruments as adults.
Our group puts a strong emphasis on the social side of music making and it is rumoured that some enjoy rehearsals and especially supper break, more than concerts!
Our Conductor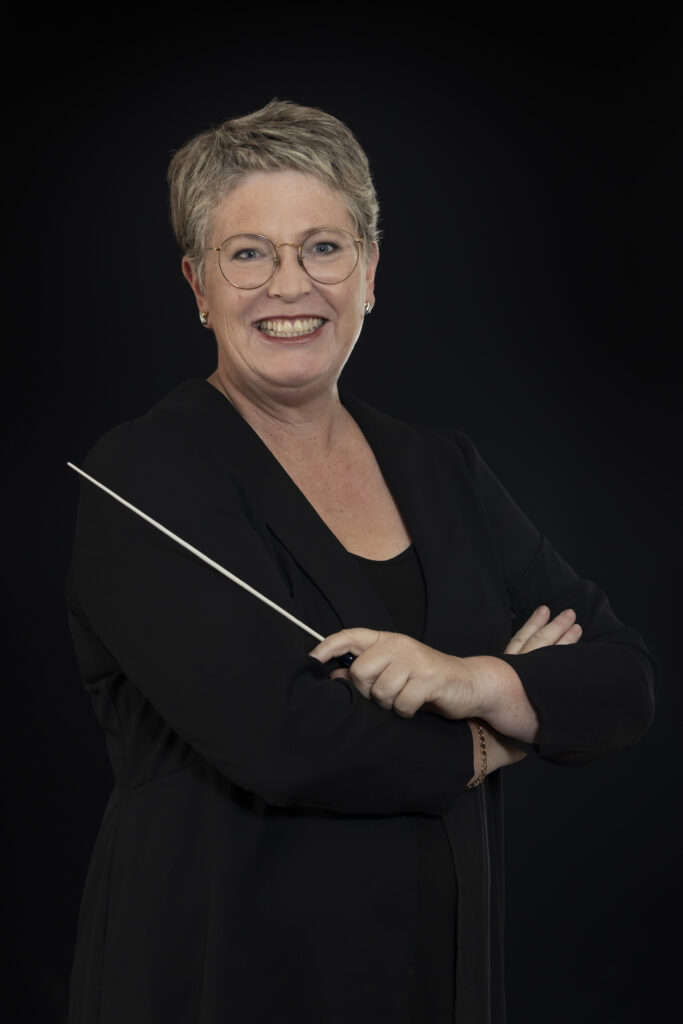 Jenny Going has been the Musical Director of the Essendon Symphony since 2008. During this time she has helped to build the ensemble from 14 players to well over 50 members that it has today.
She has also been appointed Principal conductor of the Ballarat Symphony Orchestra in 2023. Jenny has conducted some of Melbourne's leading ensembles including the Zelman Symphony, Melbourne University Biomedical Students Orchestra and Hopkins Sinfonia. In 2016 she was rehearsal conductor for Opera NZ's season of Sweeny Todd. In 2016 she founded and was Musical Director for West Melbourne Schools Orchestra until 2020.
Jenny was honoured to be the inaugural recipient of the Rosemary and John Hopkins Award in 2015 when she also completed her Masters of Music specialising in orchestral conducting at The University of Melbourne under Benjamin Northey.
She founded Noteable Music Education Resources in 2006. As Managing Director, she has written and published resources for classroom music teachers, including interactive digital resources. Jenny is a regular presenter of workshops at national music education conferences throughout Australia. She adjudicates for the Victorian School Music Festival, local eisteddfods, and at the 2017 National Brass Band Championships.
During her music career Jenny has worked as a professional trombonist with the Royal New Zealand Navy Band, performed on stage with Randy Breaker, Arturo Sandoval, Robin Eubanks and Rob McConnell during her time studying in America, and toured extensively throughout the west coast of the USA and recorded with Ska Band 'Ruder Than You'.
For further details, see www.jennygoing.com.au.
Previous Conductors
Previous conductors have included: